College Historical Society, est la plus ancienne association académique au monde fondée en 1770.
Située dans le centre de la prestigieuse université Trinity College Dublin (fondée en 1592), l'association se targue d'une longue histoire de débats fructueux, tant en Irlande qu'à l'étranger, et d'une longue liste d'hôtes et d'invités remarquables et d'anciens membres de renommée internationale.
Election en tant que Secrétaire de Edmund Burke comité d'organisation des Joutes Oratoires, Tables Rondes, Conférences, Tribunes Libres et Concours d'éloquence: Juin 2018
Débatteur, Orateur et Speaker (en anglais) de l'association: Septembre 2018 à aujourd'hui
Discours au débat: Le droit au port d'Armes

Discours au débat: Le droit à mourir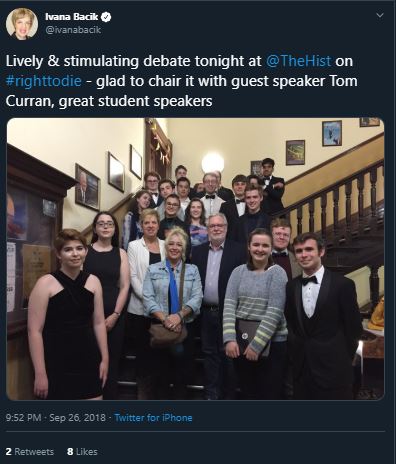 « […]A right do die, would not be a right to let die as idealists think, but a right to murder or abandon ill and sick people[…] »
Discours au débat: Un Monde sans Étiquettes

« […]A world without labels would be a more honest and transparent world about ourselves[…] »
Discours au débat: La Monogamie dans la société

Discours au débat: La Relation entre Liberté et Egalité

Discours au débat: Le progrès à n'importe quel prix

Discours Tribune (plateforme d'opinions): Les comportements sur les Réseaux Sociaux et leurs conséquences inévitables.

Discours Tribune: Les changements de vie à l'entrée en Université.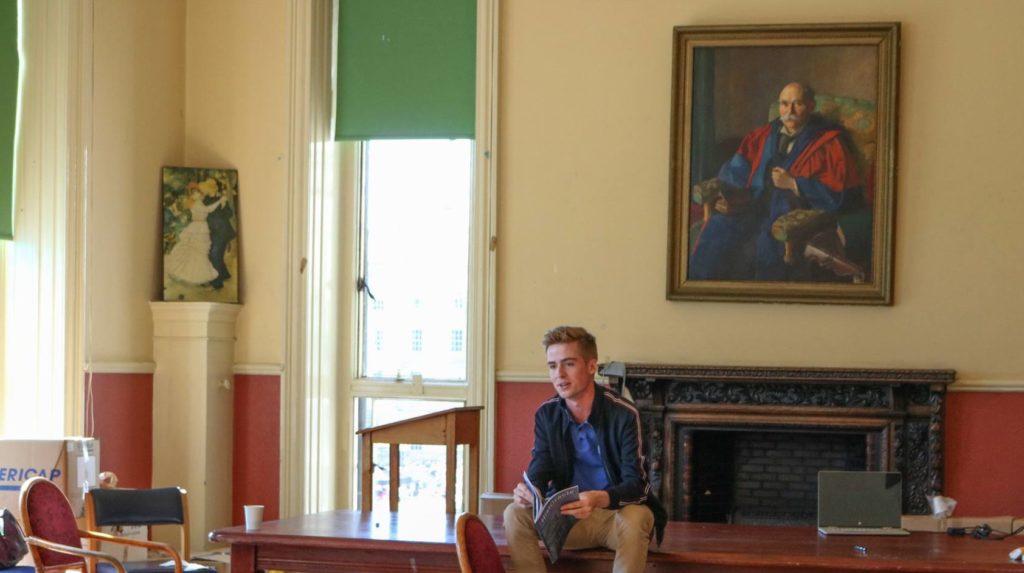 Discours Tribune (AGM): Ce que le débat m'a apporté.

[…]The Hist opened its doors wide, extended its hand, welcomed me, and allowed me to push my boundaries, to go beyond stress, pressure, eyes, questioning, incomfort. And I cannot be grateful enough for that. For all what this year has brought me in terms of oratory, emotions, and discoveries of what I am. Because yes through the discourse, it is also a way to accept oneself, to accept who we are, our place, to open up our intimacy sometimes, our ideas, our beliefs. I said here in this building, what I would have never said about myself publicly.[…]
Organisation des Tables Rondes et Joutes Oratoires:
Burke Panel: Le Futur du mouvement des droits LGBT+

Burke Panel: Les femmes qui mènent au devant de la scène Scientifique en Irlande

Derby of Rhetoric: Compétition Oratoire

Derbies of Rhetoric: d'autres Tribunes Oratoires…
Natalie Dormer speaks to the Hist

Autres